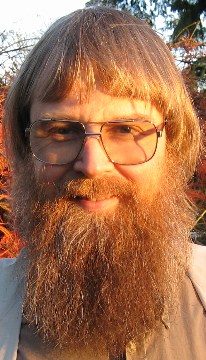 My friends, love is better than anger. Hope is better than fear. Optimism is better than despair. So let us be loving, hopeful and optimistic. And we'll change the world.
Layton, Jack
About David
Click for David'd top-level page.
David Casperson is the Chair of the Computer Science Department at the University of Northern British Columbia. Dr Casperson became a tenure-track member of the Computer Science department in 1999, gained tenure in 2004, and promotion to Associate Professor in 2012.

Dr Casperson has frequently been a member of the UNBC Senate. Dr Casperson has an interest in things procedural; he became a Regisitered Parliamentarian® in 2007.

Dr Casperson likes science fiction and fantasy. He had looked forward to attending the World Science Fiction convention in Auckland in 2020.
This page is still

.