The Tahtsa Ranges Atmospheric River Experiment (TRARE)
As the global climate changes, so does our day-to-day weather. It is now well known that a warmer climate is leading to more frequent, prolonged and intense weather extremes. The record heat wave in late June/early July 2021 across western North America including BC is a prime example of the climate's current trajectory. Aside from hot, dry spells, storms and precipitation extremes are also anticipated to become more common. A phenomenon of particular interest to BC's Pacific Coast is the Pineapple Express storm, often originating in the vicinity of the Hawaiian Islands. These "rivers in the sky" can bring a wide range of adverse, and sometimes violent, conditions. Indeed, high winds and heavy precipitation accompanying these atmospheric rivers often induce natural hazards such as landslides, avalanches, and floods. In some cases, multiple adverse conditions may occur concurrently, engendering so-called compound events. Despite their massive impacts on society, infrastructure, and ecosystems, little is known on Pineapple Expresses affecting BC. To fill key observational and knowledge gaps on these storms, we are undertaking the first ever field campaign in Canada dedicated to monitoring atmospheric rivers in the fall of 2021. During September and October 2021, the Tahtsa Ranges Atmospheric River Experiment (TRARE) will assemble researchers from UNBC and UQAM who will undertake storm monitoring using state-of-the-art meteorological equipment at key sites in the Tahtsa Ranges of the upper Nechako Watershed.
The overarching research objective for TRARE is to monitor and quantify precipitation and extreme weather events associated with atmospheric rivers affecting the upper Nechako Watershed, including the dammed section known as the Nechako Reservoir. Rio Tinto manages the Nechako Reservoir as it provides the principal source of power generation to the BC Works aluminum smelter in Kitimat. This makes it all the more important to understand how atmospheric rivers impact the reservoir through the replenishment of water resources as well as the risks of severe weather to critical energy infrastructure. TRARE will also enable us to better forecast and mitigate the adverse effects of storm-related extreme events on ecosystems and infrastructure, and prevent injury or even loss of life. Specific objectives for TRARE include:
monitoring and predicting compound events associated with atmospheric rivers;
tracking atmospheric and terrestrial pathways of storm-generated precipitation in the upper Nechako Watershed;
understanding precipitation formation, distribution and extremes on the western and eastern slopes of the Coast Mountains;
training highly qualified personnel (HQP) on the operation of state-of-the-art meteorological equipment, real-time weather forecasting, storm monitoring, data interpretation, and remote field work skills.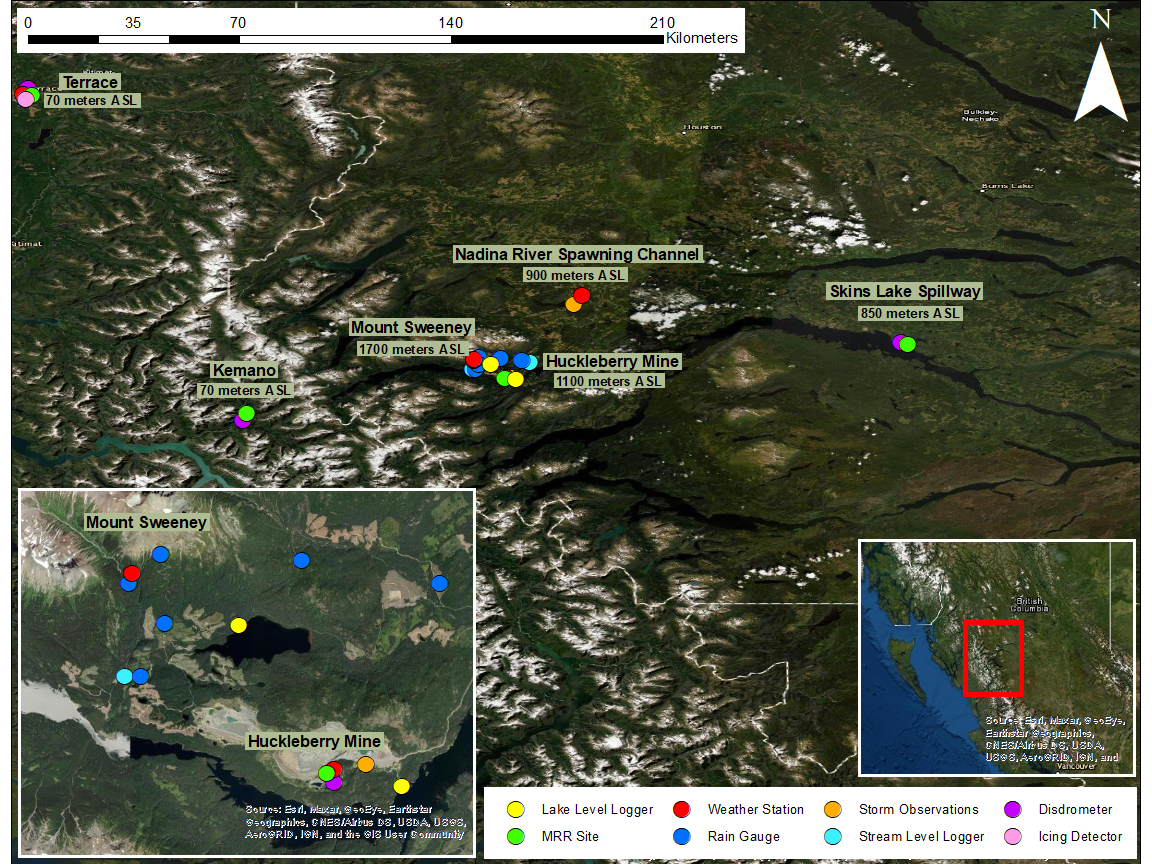 Figure 1: The TRARE study area (click for larger version)
Map prepared by Kelly Hurley (mouseover for e-mail address)
During TRARE, an array of state-of-the-art meteorological equipment will be used to monitor atmospheric rivers at six key sites in BC (see Figure 1):
Huckleberry Mine (our principal base of activity);
Mt. Sweeney;
Nadina Lake and Nadina River Spawning Channel;
Skins Lake Spillway;
Terrace;
Kemano.
Among the equipment being deployed are four micro rain radars to profile vertical precipitation intensity and velocities, four optical disdrometers to measure precipitation size distribution, and four complete meteorological stations. As well, six tipping bucket rain gauges, four water level loggers and water temperature sensors are being installed near Mt. Sweeney and Huckleberry Mine. In collaboration with volunteers from the Cheslatta Carrier Nation, an array of standard gauges will collect additional precipitation data within the Nation's traditional territory. During storms, research staff based at Huckleberry Mine will launch weather balloons to vertically profile air temperatures, humidity and winds. Central to the TRARE field campaign are in situ visual observations. While automatic instrumentation will collect meteorological conditions up to the minute-scale, it is critical to verify the intensity and type of precipitation (rain, snow or mixed) and other relevant information including cloud cover, visibility, and winds. These detailed observations will be recorded at fifteen-minute intervals over the duration of storms affecting the upper Nechako Watershed. Specifically, trainees will collect simultaneous observations at Huckleberry Mine and at Nadina Lake to compare and contrast conditions within and to the lee of the Tahtsa Ranges.
Read more on the TRARE field campaign from this UNBC media release.