NRESi BMAP Health Safety and Environmental Plan
The NRESi BMAP HSEP outlines safety procedures and methods to be used by UNBC-based researchers when working on or near the KM LNG facility or anywhere along the PTPLP pipeline route. All researchers working on the BMAP project must follow all principles and procedures outlined in the HSEP. A copy of the HSEP shall accompany all field work teams at all times.
HSEP Orientation
Knowledge, skills, and abilities are essential to strong environmental, community affairs, health and safety performance. All UNBC BMAP researchers will have the knowledge, skills, and abilities to perform their tasks in an efficient and responsible manner. The level of training required shall be based on the degree of risk and the complexities of the actions required to control or mitigate the particular risk.
All UNBC BMAP research teams going to the field must be trained on the HSEP and on any safety procedures related to the activities they will undertake while in the field. This training consists of viewing the below presentation, completing the form linked to the end of the presentation, and submitting the completed form to the UNBC BMAP Research Manager (bmap@unbc.ca).
Required training on the proper usage of all Personal Protective Equipment (PPE) can be obtained by contacting UNBC's Risk and Safety Coordinator (Teresa Chernowski). Supervisors needing to train off-campus field personnel in the proper use of PPE may obtain a copy of the PPE slides by clicking on the below image.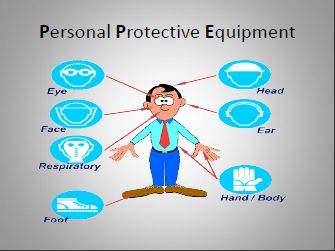 In order to satisfy the requirement of the HSEP Orientation, please watch the below 28-minute video, complete the pdf file whose link appears at the end of the video, and email the completed pdf file to bmap@unbc.ca.