The UNBC NRESi BMAP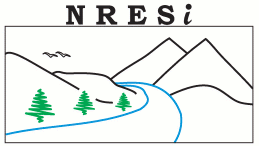 In October of 2012, UNBC signed a Contribution Agreement (Phase 1) with Pacific Trail Pipelines Limited Partnership (PTPLP) to develop a series of research protocols within a Biodiversity Monitoring and Assessment Program (BMAP). During Phase 1, NRESi researchers developed 5 research protocols. The Contribution Agreement to fund the implementation of those protocols was signed in June 2013. We are now beginning to implement this work.
Kitimat LNG (KM LNG) and Pacific Trails Pipeline (PTP) (together the Project) have indicated their commitment to developing a Biodiversity Monitoring and Assessment Program (BMAP). In March 2013, UNBC, KMLNG, PTPLP, the Smithsonian Institute, and Archipelago Marine Research signed a memorandum of understanding establishing the principals, objectives, vision and mission for ongoing collaboration on the BMAP.

The BMAP will make a complementary and significant contribution to the Project by monitoring and evaluating the status and trends of ecological units and habitats within the Project footprint and areas of influence. This Program will also contribute to the knowledge and understanding of the biodiversity in the region as the Project transects through four ecological units (EU): marine, coastal, mountain, and interior. This will combine an evaluation and documentation of actions and tasks to avoid, mitigate, and restore habitats responding to specific research questions that will link the biodiversity studies, and studies of ecosystem function, to Project needs. Responding to the questions as research continues and construction is underway will allow the incorporation of findings into construction and operational practices for this and other development projects.