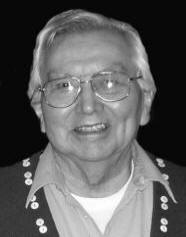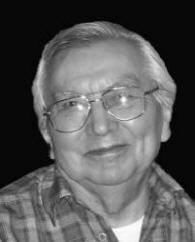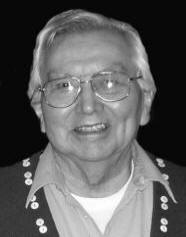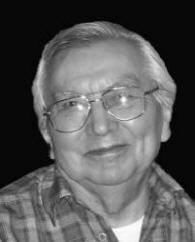 Chief, Artist, and Family Man
Walter Harris was born to Chris and Clara Harris in Kispiox, B.C in 1931. He is a member of the Gitxsan Nation, located in northern British Columbia, Canada. He is a member of the fireweed clan, and his crest is a killer whale. In 1957 Walter received his uncle's Hereditary Chief name "Geel". Receiving this name and its responsibilities established him as the recognized head Chief of Kispiox village. Walter and his wife, Sadie, a member of the wolf clan, have five children, twenty grandchildren and four great grandchildren. His two sons, Rodney and Richard, have carried on the carving tradition and have learned and worked with him on several projects.
While taking part in the construction of a replica of the Gitxsan Village now known as 'Ksan, Walter was intrigued by the forms and symbolism of Northwest Coast Indian Art. This interest led him to want to learn more so he enrolled in the newly formed Gitanmaax School of Northwest Coast Indian Art in 1969. He studied and mastered jewelry making under Jack Leyland, wood carving under Duane Pasco and Doug Crammer, and attended seminars on Northwest Coast Graphic design given by Bill Holm.
Walter eventually developed his talents to the point of being named senior instructor of wood sculpture at 'Ksan, a post which he proudly held from 1972 to 1985. As Walter mastered his art he created his own unique style, which he adhered closely to Goatskin Tradition.
After more than a decade of instructing young artists at 'Ksan, he established his own studio, located in Kispiox, in 1984. By then, he had already carved and raised four large totem poles in the village, including two twenty-foot poles and matching carved doors for the Kispiox Band Office. It was in "The Hiding Place Gallery and Studio" that he and his wife Sadie began selling the jewelry and woodcarvings that he produced
After a massive stroke in 1987 and major heart surgery in 1990, Harris started a long and difficult recovery. To recognize the family support he received during this period, he created a complex graphic work entitled "Celebration of Life." In it, a new generation of life springs from a killer whale, while helpful family members look on. In 1998 he completed a 10' x 12' red cedar painted panel for the Kispiox Secondary-Elementary School.
In 2003 Walter was awarded the prestigious Governor General's Award for Excellence in Visual Arts. That was a highlight in Walter's illustrious career. But, as always, Walter's career continued upward: he followed the award, by being appointed an Officer in the Order of Canada.
Walter Harris clearly could have pursued a more lucrative career closer to the insatiable art markets of Vancouver and Victoria, as so many other Northwest Coast artists have done. It is a tribute to this unique artist that his duties to his village, his clan and his family took priority. His major sculptural works over the years, including some 20 totem poles and 10 large-scale screens, have nevertheless been remarkable. Walter Harris continues to produce hundreds of pieces of jewelry, each bearing the distinctive family crests of Chief Geel.
---
The curriculum vitae is a collection of his major accomplishments but there are numerous pieces that are in the homes of private collectors and individuals throughout the world. They recognize and respect his creations as major art pieces in wood, limestone, jewelry making and in silk screen prints. Art is extremely necessary to the Gitxsan people. It is through art: traditional dances and dramas were held, masks were carved, houses painted, ceremonial regalia such as button blankets, headdresses, rattles, bowls, puppets and even songs were created.
---