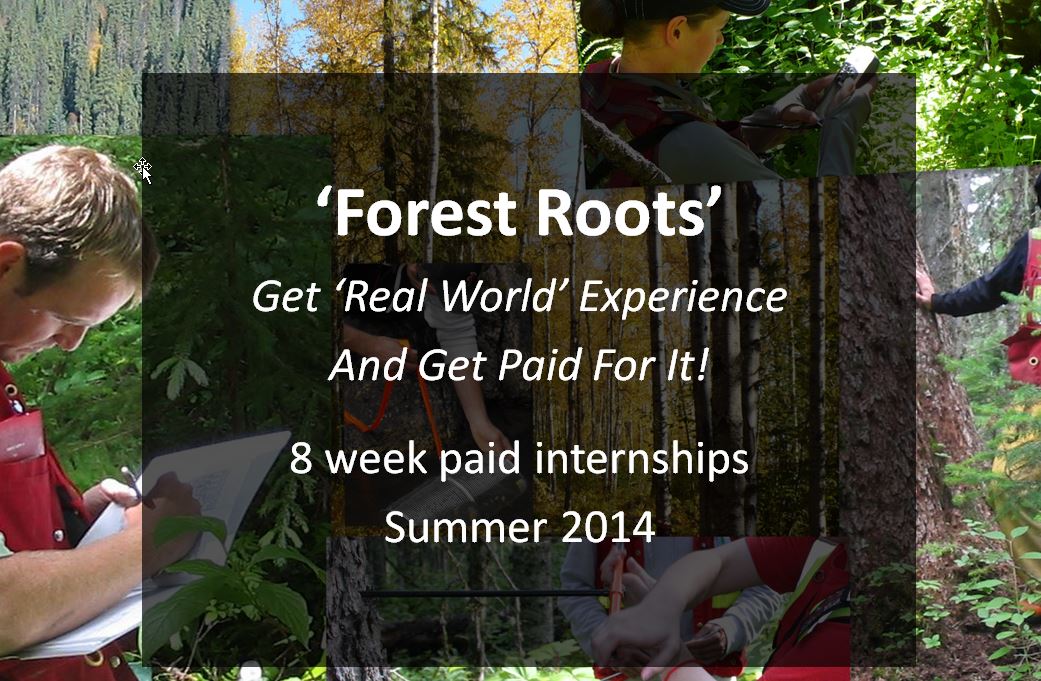 Getting an opportunity to get your first job can be a challenge. At Aleza Lake Research Forest we are helping bridge that gap. The Forest Roots Trainee position has been designed to provide an excellent introduction to work in the Forestry and Natural Resources Management. See the job description below.
Applications are due Feb. 28
Thank you for taking interest in this program.  This posting is now closed.